Mobile Computer Repair – We Come To You!
$89 Basic Service (15 minutes or less)
$185 Standard Service (flat rate)
Additional services / second computer only $85
This is the 1st item
This is the 2nd item
BUSINESS SERVICE SERVICE
USD1851st Hour
---
$185 first hour
$65 per additional half hour
This is the 1st item
This is the 2nd item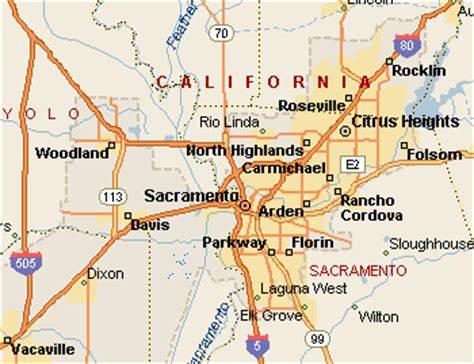 ---
Virus & Malware Removals
Virus Removal
Virus removals are one of the most common services we provide here.
Spyware Removal
Spyware watches you and steals your credit card information, passwords, banking information, and even personal photos. There are even cases where spyware uses your webcam to take pictures of you without your consent and then holds them for ransom. This software is dangerous and should not be take lightly. Luckily, it is no match for our technicians. Call today for spyware removal!
Malware Removal:
Malware can intercept your credit card numbers, watch your browsing habits, and even inject ads into your websites. This may seem like a nuisance, but it is a serious threat to your safety and identity. Call today for a free checkup.
Rootkit Removal:
Rootkits are one of the most stubborn problems a computer user can come across. Only an expert can effectively resolve a problem like this. Fortunately for you, our technicians have the skills and experience to make short work of root kits. Call today to discuss the options.
Protection Software:
Protecting your desktop is a must. Without proper protection, your computer is like a bank vault without a door, where any passer-by can simply walk in and go through your things.
Remove Pop-Ups
Pop-ups can be an omen and a symptom of many problems lurking beneath the surface. From Malware to Viruses and Adware, pop-ups are a universal symptom to indicate that something may not be right. Call for a free checkup!
APPLE PRODUCT SERVICES
Apple Macbook Repair:
We specialize in Apple Macbook repair. Our technicians can resolve any issue with your Apple Macbook from broken screens to batteries and keyboards. Give us a call today!
Apple iMac Repair:
iMacs are a delicate piece of machinery. From screen damage to overheating, there are many problems that can come up. Our technicians can perform a free diagnostic to determine the cause of your troubles and then offer the best option to fix the problem you're having.
COMPUTER REPAIRS
Desktop Mac Tune-Up:
Macs are not immune to regular maintenance! Over time, all computers start to slow down and become bogged down with minor issues which can be addressed with routine maintenance. The checkup is always free!
Desktop & Laptop Repair:
Desktop & Laptop repairs are the steak and potatoes of what we do. No matter what the problem is, our techs can get it fixed for you. Taking a look is always free. Call today for computer repair!
Broken Screen Repair:
We repair laptop & Macbook screens.
RAM Upgrades
RAM is like the lanes in the highway between you and your computer. The more, the better!
Printer Repair
For some people, printers can be a thorn in their side or a best friend. Often times it can be frustrating to try to get them working, or keep them working. From wireless connection problems to paper jams, our techs can get your printer working like it should be.
Desktop & Laptop Hardware Repair:
No matter what the desktop hardware problem is, our techs can repair it. We offer free diagnostics so that we can let you know exactly what it will take to get your computer repaired.
DATA RECOVERY & COMPUTER MAINTENANCE
Desktop & Laptop Hard Drive Repair:
Hard drives are the heart and soul of your computer. A problem here is a problem everywhere. If any problems come up with your hard drive, a prompt repair is critical to saving your data. Tech 2U can fix any problem. Just bring it by for a free estimate.
Desktop & Laptop Fan Replacement:
A broken fan is bad news that can't be ignored. Heat is the number one enemy of computer hardware. If a computer is regularly overheating, it can cause virtually any symptom, and it will only continue to get worse. This simple fix can't wait. If you have a failing fan, bring the computer in right away for a free estimate.
Data Recovery:
Sometimes a computer becomes so badly damaged that the only feasible option is to recover the data to a new computer. This is something our techs have a great deal of experience with. Whether your data is on a laptop, a PC, a Mac, a phone, or even a tablet, it's no trouble for our techs.
Data Transfer:
Moving data from your old computer to your new one can be terribly confusing and it's easy to make a mistake. Our technicians excel at making the transition an easy one. They can make sure all your documents and programs are setup correctly on your new computer. Don't pay for Word, Powerpoint and Excel again! Simply have a tech move them over and save yourself hundreds!