Plan globally, promote locally
Consumers are searching all across the digital universe for nearby events to attend. Yet, as a brand, promoting every event you host across your website, social media, and event sites can seem like an impossible task — especially if you need to coordinate between headquartered and local teams. Bring your teams together for streamlined planning and automated promotion, so every event you host can be discovered in search. And get meaningful analytics back about how customers are discovering your events online.
Consolidate event knowledge.

Whether an event is being planned by corporate or by local teams, the Locutis Knowledge Manager provides centralized control over the creation and publication of its details — and offers the ability to create user permissions and workflows, so employees can directly enter, approve, or publish events as appropriate. Enter all the facts about an event, either individually or in bulk, into event-specific fields (e.g., start and end times, ticketing links, event descriptions) so you stay in control of that information when it is published. Integrate the ProAxess Knowledge Manager with internal systems, like email and RSVP-tracking, to ensure you're sending the right information without duplicative work.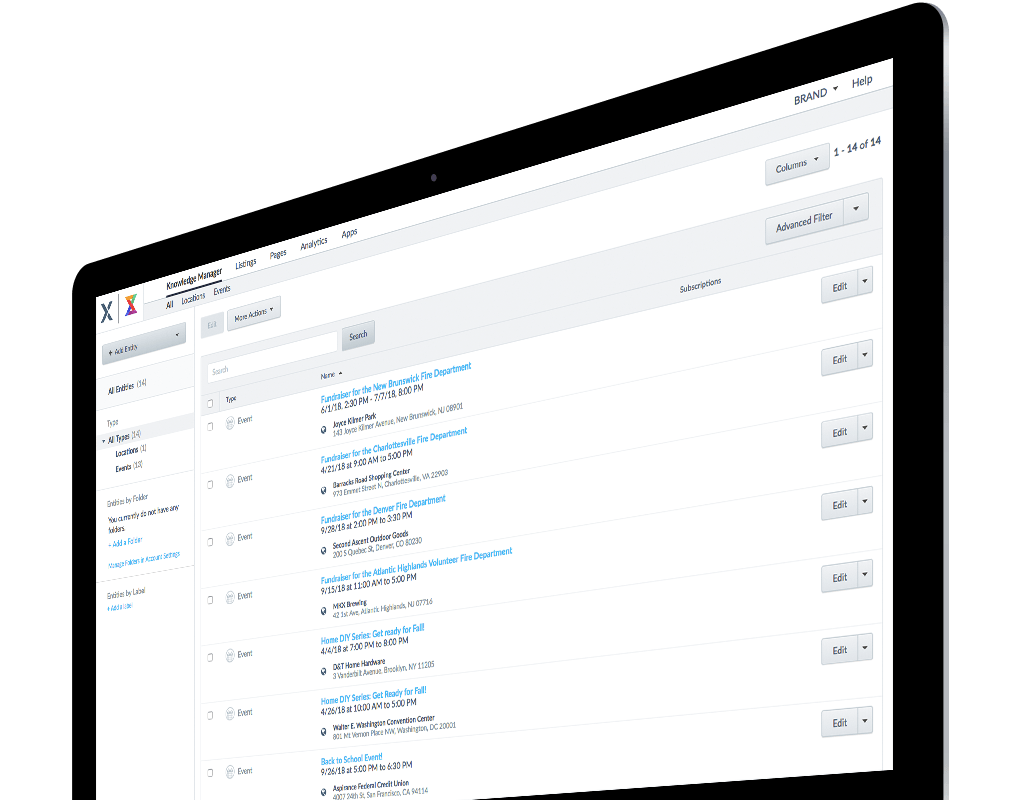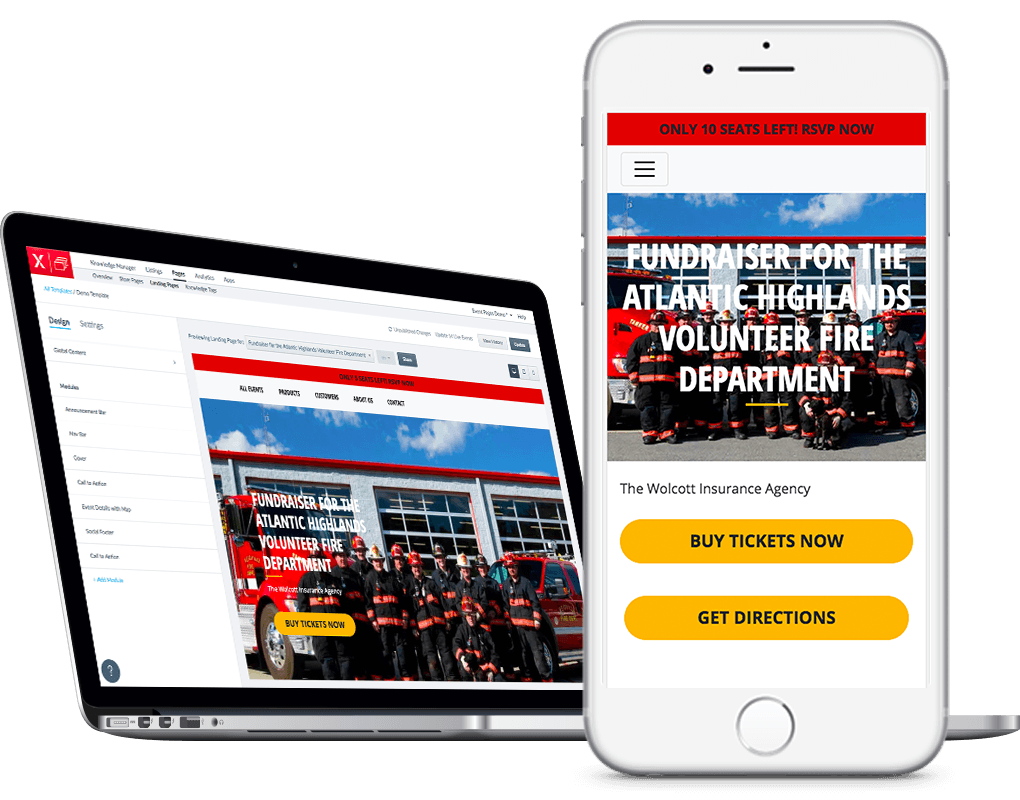 Promote every event on your website, every time.

Attendees and search engines alike look to your brand as the ultimate source of truth about your events. Help consumers find those facts fast with an updated event calendar and an event page for every event (one with the proper markup to ensure it's discoverable in search and maps).
And with ProAxess, you never have to worry about keeping those pages up-to-date. Every time you approve or update an event in the ProAxess Knowledge Manager, events are instantly added to your calendar — and an event page is spun-up using one of your custom templates.
Promote events where attendees are looking.

Consumers expect to find information anywhere they happen to be searching. Failing to effectively share your event details across all of the many search engines, apps, social networks, and event sites means you are missing out on opportunities for consumers to engage with your brand. With Locutis ProAxess, you can share your events, with one click, to the most popular event discovery sites like Facebook, Eventbrite, Eventful and others that will push your events even further — to the newspapers, news stations, and local bulletins where people find out about things going on in their communities.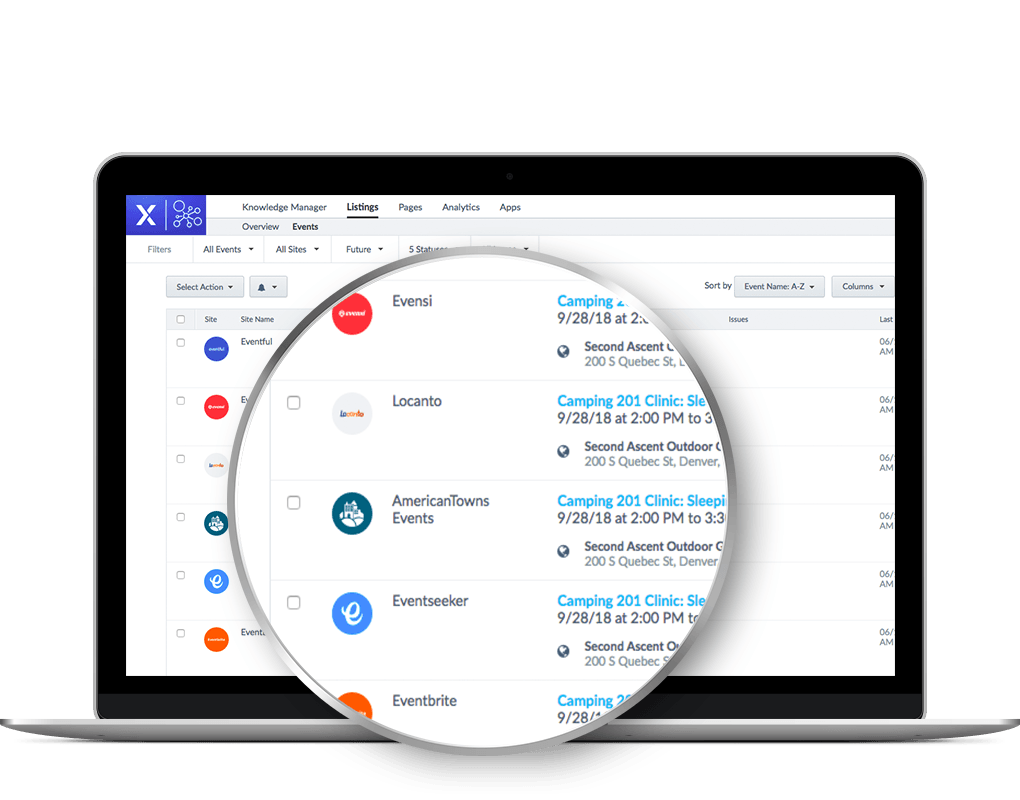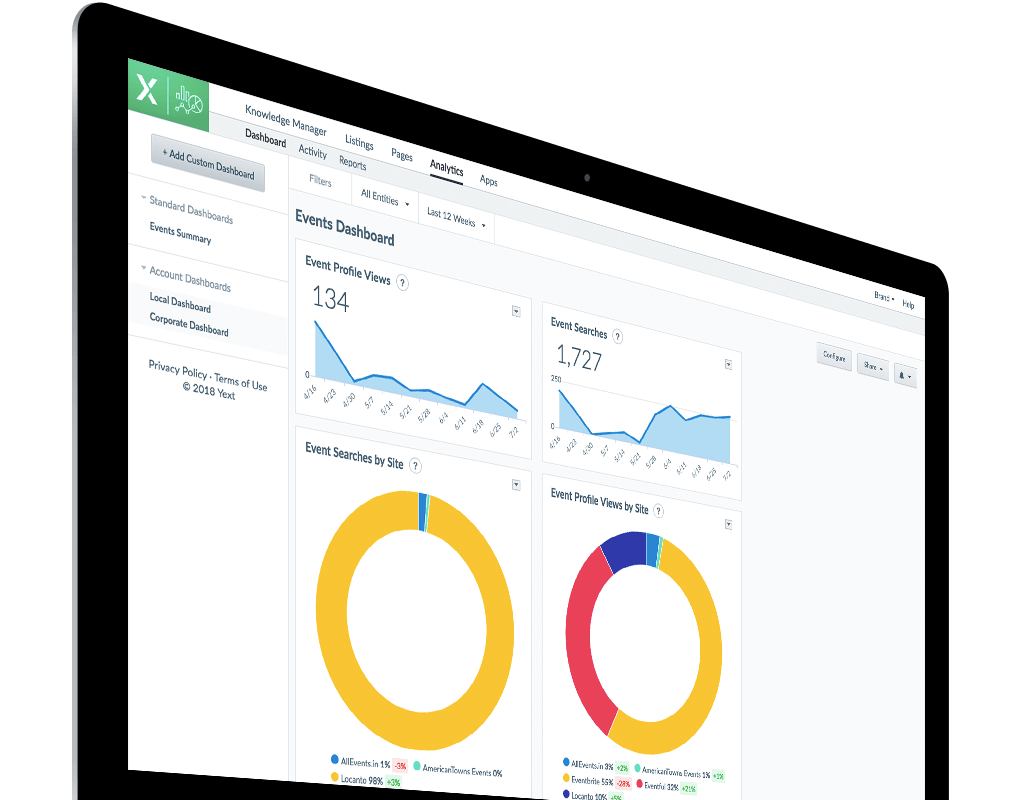 Measure your efforts.

Understand which events are resonating most, and how attendees are finding out about your events. Build custom dashboards and reports, and receive summary emails to let you know what local events your brand is hosting, and how they are trending over time and across locations.
Organizations that allow local and corporate teams to each plan events can get an accurate picture of how many events are being hosted and see which are driving online traffic. You'll have a greater understanding of the role events are playing in your overall success, and ensure all teams are getting recognized for the work they do to promote your brand.